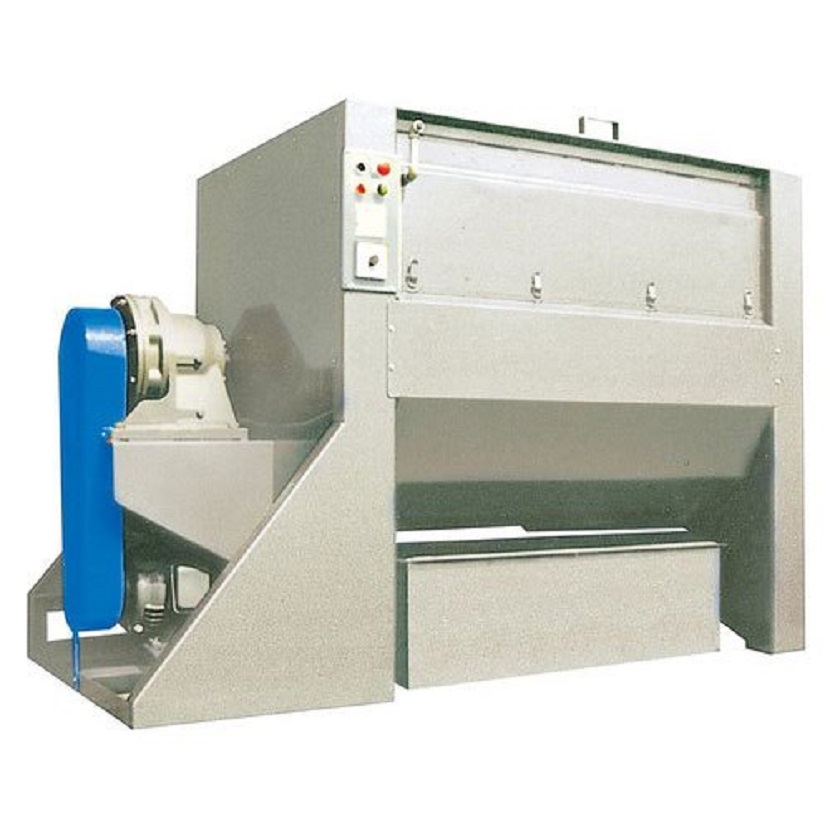 We more or less everyone use mixer grinder in our house for our daily needs, but few of us are aware of an industrial mixer. An industrial mixer is completely different from our regular uses mixer grinder, little do we know about it. So before we begin to lend any information about choosing the right industrial mixer, we need to know what an industrial plastic mixer actually is, what are the types and what is it made with.
What Is a Plastic Mixer?
As we all know plastic products are very trendy and demanding in the market, these products are generated on a large scale using a special type of machine named a plastic mixer. The automatic plastic mixer is a special type of industrial mixer used to blend polymers and other supplements like pigments and antioxidants to produce plastics and rubbers on a massive range to fulfil ever-increasing demand.
These fully automatic plastic mixers are fully automatic CE certified machines with the electricity use of 220-250 volts to produce 350 kilograms of plastic in just one hour. There can be different variations available from which you can choose as per your preferences. Here we are mentioning some of the types for your convenience.
Extruder
The extruder is the most familiar and most used plastic mixer in the polymer trade. There are two variants available of the extruder; one is mixing extruder and the other is processing extruder. The function of mixing extruder is only to mix and combine the ingredients whereas the processing extruder can perform both the mixing and generating the ultimate product. Mixing extruder and processing extruder both have the same mechanism but the differences rely on the structure of the screw used in it.
Twin Screw Extruder
The double screw extruder is another type of mixer that contains a double screw to ensure better speed and extra force to blend the ingredients. Otherwise, the mechanism of this machine is the same as the single screw extruder.
Dry Mixer
The dry mixer is a special type of industrial mixer that is designed to blend the dry and dusty powder with elements like PVC, antioxidants and plasticisers. The mechanism of this machine is the same as a domestic blender with a motor speed of 100 rpm.
Internal Batch Mixer
The internal batch mixer is a particular type of closed machine specially used in the rubber industry. Due to its closed structure, the machine can avoid any health threats and safe or nature-friendly to use.
Consecutive Mixer
This mixer is a barrel-shaped mixer to provide a long-term blending process. This machine is needed to be cleaned after every procedure as it does not have the feature of self-cleaning.
Two-Roll Mill
The two-roll mill is the simplest device comprising two self-reliant revolving rollers. It is mostly used to blend rubbery elements and this is a self-cleaning machine.
Ribbon Mixer
The ribbon blender is also a barrel-shaped mixer in which a metal shaft is placed in the middle of the device, that is why it is named a ribbon mixer.
Constant Kneader
The constant kneader is another type of device containing a mixing section and a shaft. The speciality of this machine is that it includes a set of metal along with the shafts. This device is used to blend high quantity elements.
These all are the types of industrial polythene blenders. If you are planning to start a business with these machines, therefore search about fully automatic plastic mixer suppliers to get these machines at a low price. But before buying any of these machines you need to be knowledgeable about some very important points that are needed to be evaluated before coming to any conclusion. Let's take a glace at those facts with a thorough discussion.
Select As Per Daily Output
There are numerous machines available with different capacities. One batch of material takes overall 15 minutes to process. So in 1 hour, almost 4 batches can be processed. So if you select a blender with a capacity of 100 kg per batch then you can get 400 kg final product in just 1 hour. So it's important to decide the capacity of the device that you want. After deciding the capability you can select horizontal blenders as per your preference.
Select As Per Speed Necessity
Automatic plastic mixers can be chosen as per their working ability. Many machines are available with a single screw any many contains double screw to produce better speed and are capable of high production. In many devices, double spiral belts are also installed to ensure better speed. A device with high speed can produce material in high quantity in a short period.
Design
The designs of the mixing devices can be a deciding factor for the customers. There are various designs of these devices vacant in the market for different materials. So as a consumer, you must assure that for which material you are searching for a blending device.
Electricity Usage
The electricity usages of various devices are not the same. High-speed blending devices need more electricity to produce material in a short period while on other hand, standard devices need 200 volts per hour.
It's not easy to buy an industrial fully automatic plastic mixer if you don't have a clear impression about it. If it's needed, you can take expert advice to get a device without any hazard. If you find this article informative then it would be appreciative in a true sense.